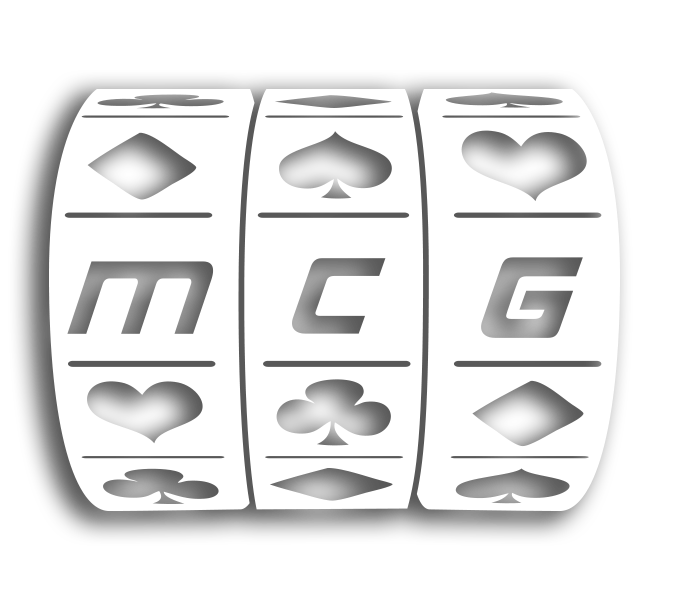 Welcome to
MID COAST GAMING
We keep you ahead of the game
Every hero needs a sidekick, a wingman, a stable sounding board providing timely advice and, most importantly, backup before things get heavy.
The hero of this story is you.
You may be the local watering hole or a large multinational enterprise leading the way in the hospitality industry.
Mid Coast Gaming is your wingman; making sure you fulfil your mission to be the best of the best in the hearts and minds of your customers.
From the gaming room floor to the administration offices, technical support to major renovation management – Mid Coast Gaming has your back.
More than the nuts and bolts of installation and maintenance, a strength of Mid Coast Gaming (MCG) is analysing room design. Aaron Barr, Brad Jones and the MCG team, are the go-to people to review renovations, analyse gaming room performance, and to design the ideal space in your venue.
Let MCG manage your project to deliver a premium gaming room – leaving you and your staff to do what you do best, giving patrons friendly service and state-of-the-art entertainment.
Adding a kick to the services offered by MCG is their partnership with Hennessy Coffee to install espresso machines and distribute their delicious coffee.
Mid Coast Gaming, the hospitality industry's wingman since 1985, servicing venues in NSW from Newcastle to the Queensland border.
Our Services
Electronic Gaming Machines
Technical know-how and service is our strength. Mid Coast Gaming has a breadth of experience installing, maintaining, repairing and providing technical support for all brands of gaming machines, loyalty systems and links. More than fixing problems as they arise, Mid Coast Gaming analyses cash-flow, usage and room layout to build the ultimate atmosphere and experience for your patrons. Proudly independent, Mid Coast Gaming will provide unbiased product advice to give your customers the entertainment they love.
Cash Handling Equipment
Dealing with cash correctly and securely is vital for the safety and convenience of customers and staff. MCG can advise you on the right equipment then install, service and maintain automatic teller machines, cash handling and cash recycling equipment. Along with this technology comes training from the MCG team for your staff to be supported in this important task.
GAMING MACHINE BASES
We have teamed up with GMB Australia for the very best gaming machine bases. Gaming Machine Bases Australia design and manufacture premium electronic gaming machine bases for gaming venues around Australia. Select from bases, screens, accessories and design your own gaming room to fit your specifications.
Gaming Room Design
MCG is on-point when it comes to the latest styling trends, room layouts, furniture, gaming systems and technologies. The team regularly travels to the world's most successful venues to bring a touch of Las Vegas or Macau to the NSW Mid North Coast. Aaron, Brad and the MCG team will work with you to understand your venue, customers and staff. They will give independent advice on how to renovate your gaming room, expand for user amenity, accessibility and comfort for customers and staff. Your decision to engage the independent expertise of Mid Coast Gaming for your venue upgrade will ensure the right products and systems are in place to maximise return on investment.
Player Loyalty Systems
Systems make life easier for you, your staff and customers – if tailored for your circumstances. Mid Coast Gaming, as the Goose to your Maverick, will help you make all the right moves, integrating gaming machines, links, loyalty systems and vending machines. Mid Coast Gaming will also take care of the installation and ongoing technical support to keep things running smoothly
Project Management
Take your next project up, up and away with the professional experience of Mid Coast Gaming. The team will manage the renovation and construction of your gaming room from concept design to complete and functioning state-of-the-art space. MCG artfully manages technology roll-outs or can retrofit software systems and hardware to your room.
Coffee Equipment
There's no such thing as the simple cup of coffee anymore. Mid Coast Gaming will ensure your venue serves customers the very 'crema' of the crop with Hennessy Coffee. From the beans to the machine, MCG will take care of everything. Premium espresso machines, fully automatic machines and all associated equipment will be provided, installed, maintained and integrated with customer loyalty systems, swipe-cards, and gaming player points-for-product redemption. Comprehensive barista training for your staff is also part of the Hennessy Coffee experience.
Work With Us
Mid Coast Gaming is an award-winning business based in Port Macquarie, with a subsidiary office in Tighes Hill, Newcastle. We are renowned for the value we bring to our customers through industry experience, knowledge, independent advice, and our ability to handle complex projects over a diverse customer base – from small family-owned businesses to large, multinational companies.
We value people who are great communicators, understand the value in building genuine relationships with clients, are interested in the ever-changing world of technology, who are dynamic thinkers, who love finding innovative solutions and are ready to dive into the fast-paced world of hospitality servicing.
Send your CV to the contact below.
Hours
Office Hours: Mon - Fri 7:30am - 5:00pm

Business Hours: 24 hrs a day, 7 days a week
Meet Our Partners
Get in touch